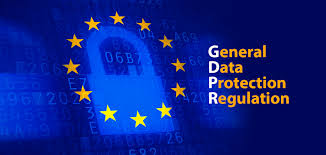 Data Protection & GDPR
Donec ullamcorper nulla non metus auctor fringilla. Vestibulum id ligula porta felis euismod semper. Vestibulum id ligula porta felis euismod semper. Sed posuere consectetur est at lobortis.
Data Protection & GDPR
The actual programme of work of retrieving, cataloguing, photographing the record material was carried out with the approval of the individual schools involved and John Fleming, Bishop of Killala, as patron of the relevant National Schools and likewise with Rev Canon Doris Clements, Church of Ireland Board of Education, Killala, Tuam and Achonry diocese.
Kevin Long, Digital Data Curator of Inspiring Ireland 1916 and the Digital Repository of Ireland, at the Royal Irish Academy, provided outline advice on the best practice for digital archiving, and record compilation.
Hugh Jones, Privacy Officer of Sytorus provides advice and guidance on the implications of the new General Data Protection Regulation (GDPR), which came into effect on the 25 May 2018 as it pertains to cataloguing the relevant historical records containing sensitive material under the Data Protection legislation. All images are created, recorded, backed-up and stored in accordance with best practice both from data integrity, security and protection aspects. No archival material is published on-line but it is hoped to create a search facility to direct approved and designated interested parties, to where they can peruse and study the information contained within the records via online finding aids. In any case this will all be carried out subject to the GDPR stated above and relevant data protection legislation.
Any and all responsibility for GDPR and general data protection adherence rests solely with the management of the ANSEO! project.